Fotostudio for rent close to Lyngby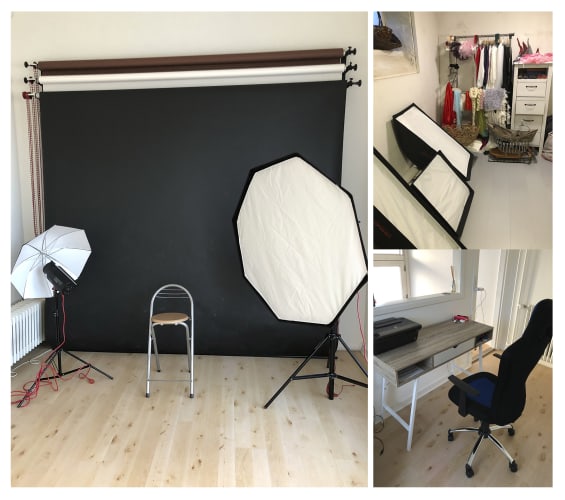 Beskrivelse
Fotostudio is equiped with:
-lamps, backgrounds, softboxes, umbrellas, etc.
-storage and changing room
-office space with sharing desk
-toilet
-free parking (or 4 min walk from closest S-tog station)

Price per month differ from how much would you like to use the studio, whether you would like to use the equipment or use your own and whether you would like to store your equipment in storage room.

For example prepaid 10-hours a month would cost 1500 dkk (150/hour) or you can get free access without time restrictions for 3000dkk per month - we can work out together the deal that fits you well.

Studio is shared with me, I have a lot of work on location and therefore studio is very often empty. The capacity is limited ( available either to only 1 person for monthly fee 3000dkk, or 2 people with prepaid mothly rent per hour)

Please write me en e-mail with your preferences and your phone number and I'll give you a call.