Creative workspace at STUDIO 38 (Forum station area)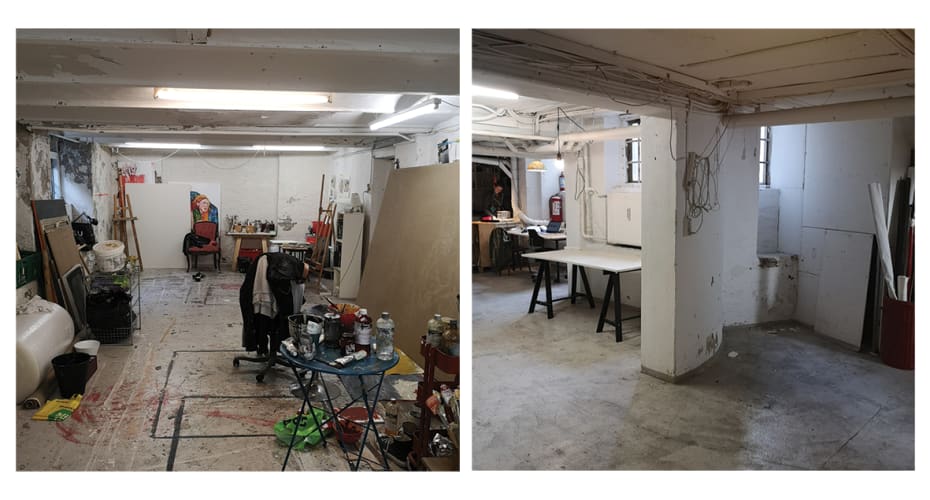 Beskrivelse
STUDIO 38 is looking for 1 new member from the 1st February!

We are an international group of creatives (mostly painters) sharing a spacious, open-space basement next to Forum metro station.

STUDIO 38 facilities are to be used primarily as a creative working space. Collaborations, events and occasional socialising initiatives between members are definitely a plus, but not mandatory, the studio's main focus is to maintain a good atmosphere where everybody can focus on their work.
We'll be a total of 10 members - and every member has assigned a fixed spot for working.

There is storage room, a kitchen and toilet facilities.

New members need to stay for a minimum of 6 months.

Deposit 1600,-
Monthly rent 800,- (all included)

IMPORTANT: our studio isn't for you if your work includes air extractors, kilns, noise, poisonous products, dust or any other case that would compromise our member's work, health and safety.