Creative workspace at STUDIO 38 (Forum station area)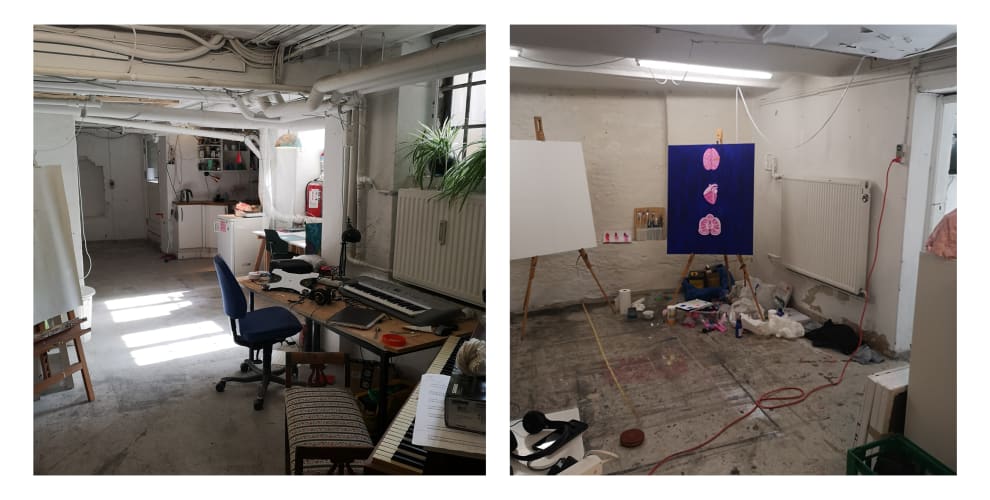 Beskrivelse
STUDIO 38 is looking for new members from the 1st August!

We are an international and Danish group of creatives (mostly painters) sharing an open-space basement next to Forum metro station.

STUDIO 38 facilities are to be used primarily as a creative working space by members. Collaborations, events and occasional socialising initiatives between members are definitely a plus, but not mandatory, the studio's main focus is to maintain a good atmosphere where everybody can focus on their work.
With a total of 10 members, every member has assigned a fixed spot for working plus common areas - a meeting area, storage room, kitchen and toilet facilities.

New members need to stay for a minimum of 6 months.

Deposit 1600,-
Monthly rent 800,- (all included)

IMPORTANT: our studio isn't for you if your work includes air extractors, kilns, noise, poisonous products, gas, dust or any other activity or materials that would compromise our member's work, health and safety.

Kontakt
Interested? :)
Contact us at studio38cph@gmail.com.
Include a little presentation about yourself and the kind of work you wish to do at the studio, and we'll get back to you asap.