Call for new members in our artistic collective/workspace VA11a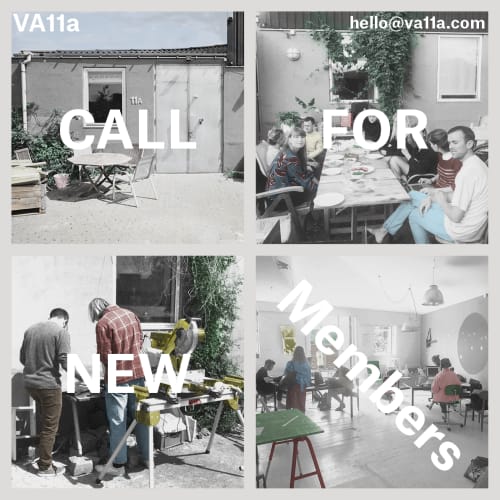 Beskrivelse
This is a call for new members in our artistic collective/workspace VA11a in København.

VA11a (pronounced 'Valla') is an artist driven space of international creatives operating from Ved Amagerbanen, København. The collective workspace is based upon a simple and manageable subscription model, intended to open up for a broad range of members across creative disciplines and with varied patterns of attendance.
We strive to create new thoughts on artistic creativity by utilising our interdisciplinary skills from our differing creative backgrounds, this takes form in our collaborative and solo work.

We consist of around 20 members who have roots in a broad spectrum of the arts; light, performance, sculpture, video, curation, fine art, graphics, fashion, architecture and activism.

Price 600 KR. / Month

What we offer:
- Flexible desk space
- 24/7 access
- Use of tools and printer
- Large working yard
- Secure storage locker
- Opportunity to join collaborative projects
- Diverse creative network
- Regular social events: parties, bbq's etc.