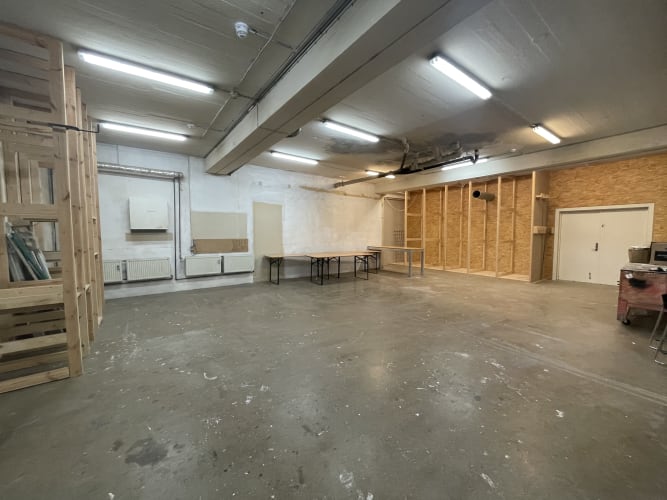 Beskrivelse
Summer studio for rent - From 1st of July to 31st of August

The space is approx. 20m2 large in a shared space of about 90 m2. It has indirect daylight and access to FABRIKKEN's large production hall. The overall rental price is DKK 1500 + VAT per month incl. consumption and internet.

Included in the lease is an Artistic Service Package, where the tenant (s) get shared access to the FACTORY's production facilities (ceramic oven, multifunction machine for wood, spray booth, welding equipment) and 2 hours assistance with the machines in connection with approach, with the option to purchase additional assistance. Included in the Service Package is also access to a flexible production space in FABRIKKEN's hall during the day and in the evening, taking into account events in the hall.

The studio is located on the ground floor, shared with three other people and is available for rent up until 31 August 2022.