Spots available at creative workspace Atelier Plexus in Nørrebro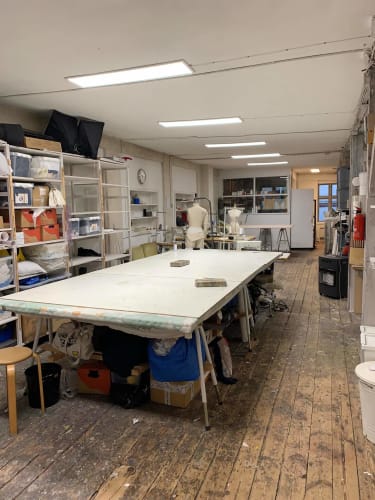 Beskrivelse
Atelier Plexus is a 25 years old workshop in the heart of Nørrebro (Thorsgade), originally for textile designers.

Today we are mostly designers and artists working in fashion, textile, jewelry and more. We have industrial sewing machines, an overlocker, a nice steaming station and a heat press. There is also a dark room with the possibility to do screen print, but that will require some work from your part to make it usable.

We are looking to diversify our workshop a bit, so we don't all do the same thing and use the same machines, so please feel free to apply even if you don't work with fashion or textile. But of course fashion/textile designers are very welcome.

The whole workshop is about 176 m2 with seven shared cubicles and a small kitchen.
Each individual spots is around 8-10m2 and costs 1700kr/month plus 3000 in deposit.

Two of those spots become available from the 01.01.23.
Kontakt
If you are interested please write an application with a few notes on yourself and a short video description to how you wish to use the studio to aplexus83@gmail.com