Join our shared artist run space / studio in Nordhavn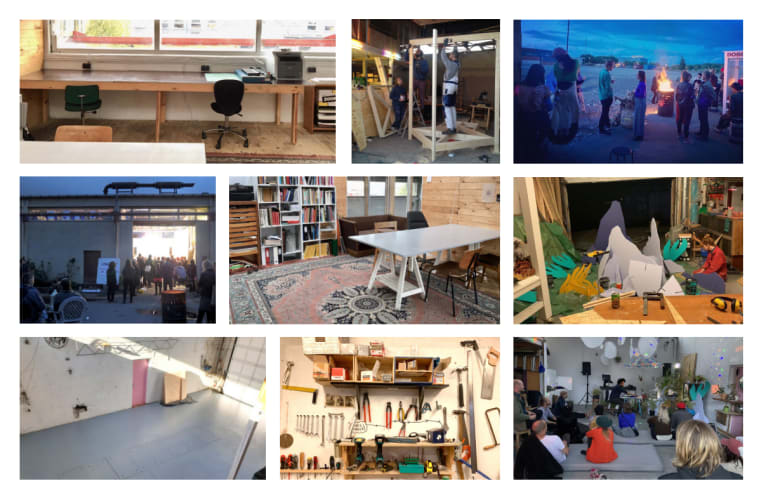 Beskrivelse
FUKK is a diverse international artist-run space and studio.
As a member you become a part of a community of other folks pursuing their individual work and collaborating on passion projects. We get together and eat, discuss, learn, develop and play along different themes.

Together we host a range of community workshops, concerts, cinema screenings, lectures, exhibitions and performative parties that all eventually nurture the collective dialogue and spirit that feeds us.

Members are also welcome to (and do) use the studio, for their own individual work and smaller scale collaborations - and are able to organize events at the studio (concerts, exhibitions, workshops, etc).

Members share responsibility for ensuring the space and the collective thrive.

we offer two types of membership:

1: Personal deskspace. Rent: 1050 kr,-/month
Includes: A desk at the top floor and a place to store the "tools of your trade" and personal belongings. Access to all common spaces, workshops, tools etc.

2: A FUKK membership. Rent 850 kr,-/month
Includes: Use of all common area + use of the shared table upstairs.

Both memberships give access 24/7 to our 90m2
common studio (wood workshop, all kinds of tools, library, printing facilities, sound equipments, projector, paper etc.).