Studio / Workshop Space in Emdrup / Søborg Area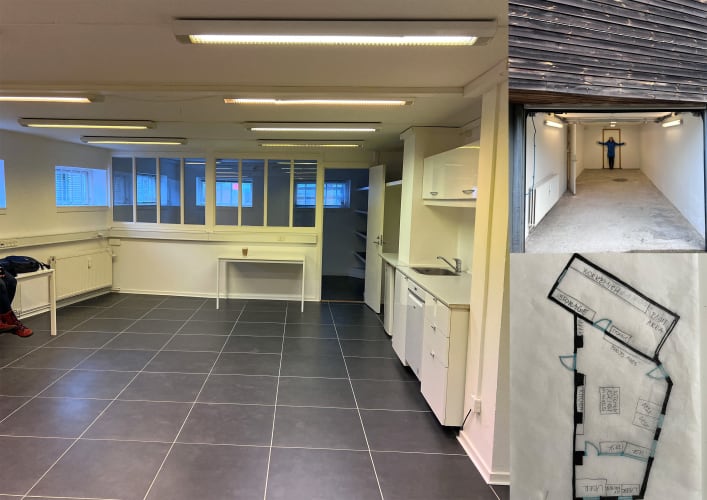 Pris
1.660 DKK/Month - ext Moms + Drift
Beskrivelse
Join a new studio/workshop in at the border of Emdrup, bottom of Søborg Hovedgade.

We are 3 product/game designers looking for 1 to 2 more people to join us!

The Space:

We have a 21sqm space that we want to turn into a woodwork shop and spraypainting area.

A larger space for desk/computer work and the occasional larger project. We would like to offer some evening workshops in this space which you could also do.

A closed off 9sqm space where we will be housing 2 laser cutters, with some left over space if you have smaller machinery that needs a clean, closed off environment, like 3D printers, vinyl cutters etc.
Plus a side space for storage around 2.5sqm.

In total the space is 118sqm!

We also have a small, private outdoor space if you need to do stuff outside.

Private bathroom and kitchen area for our use. Some parking is available.

Prices:

Estimate: 3.000,- DKK per person. Including Moms and Bills

Break Down ext. Moms:

1.660,- DKK for Space

750-900,- DKK for Bills (depending on energy usage)

Starting on the 17th April.


Kontakt
Send me a message if you are interested, including a little bit about you: 31335085
Or email freddie(at)fsvdesign(dot)com