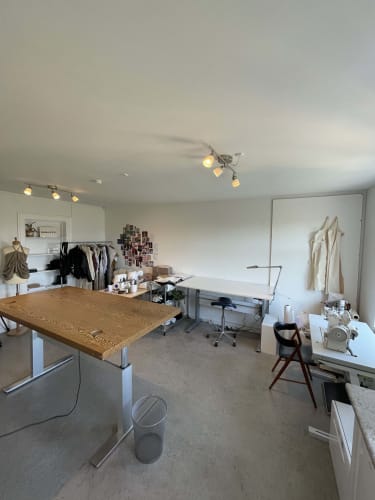 Beskrivelse
We have 3 available spots in our studio in Nørrebro.
We are a small studio collective named Studio17 with the total amount of 5 spots for creatives. So far it has been pretty fashion design dominant but we are open for all kinds of creative work.
The monthly rent is 1355DKK and the deposit is 3300DKK.
We would love to show the place to anyone who might be interested so DM me and we can figure something out.
It is a 2 room space with a tiny kitchen and a toilet with a sink. There is a closed off back door space which means the only way there is through the studio so it is a useable private room and good for storage.
Write me and I can send pictures of the space.
Preferably we would like someone who can take over June 1st.